Ando Orofacial Pain and Oral Medicine Clinic is the only private practice in Japan that specializes in Orofacial Pain and Oral Medicine. Bilingual in Japanese and English, clinical director Dr. Akihiro Ando is just one of six Diplomates of ABOP (American Board of Orofacial Pain) practicing in Japan. He is fully dedicated in alleviating pain that other clinics were not able to diagnose and treat. Conveniently located on the 2nd floor of the A1 exit of Jinbocho station, the clinic opened in May 2015 at Kanda Jinbocho in Chiyoda Ward. Health insurance (including National Health Insurance and Employees' Health Insurance) is not accepted, as Orofacial Pain and Oral Medicine are specialized fields.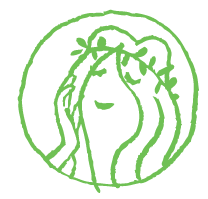 The logo of the clinic is Epione, the Greek goddess of soothing pain. She was the mother of Panacea, the goddess of medicine, and Hygieia, the goddess of health. Our logo depicts Epione placing her hand near her face and jaw, indicating that we focus on soothing pain in these areas. It also looks as though she is placing her palm behind her ear, illustrating that we always listen to our patients and never neglect their complaints. This logo was created by Mr. and Mrs. Hayashi of Hayashi Design Office, who also created the logo for Dr. Ando's father's dental clinic.

Please contact us if any of these apply to you
Pain of unknown origin
Previous treatment did not alleviate your pain
Previous doctor could not diagnose the cause of your pain Previous doctor said there is nothing wrong
Pain in your tongue, lips, cheeks, jaw
Ulcer in your mouth
Dry mouth
Cancer screening
Temporomandibular joint dysfunction (TMD) (Mouth doesn't open, jaw pain, clicking/popping of jaw, change in occlusion)
Concerns about your mouth or jaw
Don't know where to get treated
Sleep apnea, snoring
Can't tell if it's a headache or toothache
If you have any concerns regarding your mouth or surrounding areas…
If you were told your concerns were "untreatable" or "not diagnosable"…
Please do not hesitate to contact us.
At our clinic, we value communication with our patients, and are dedicated in finding the cause of your pain. We treat our patients with sincere care.

8-12-8 Todoroki Setagaya-ku, Tokyo 158-0082

03-5752-1971

・10 minutes walk from Todoroki Station on the Tokyu Oimachi Line
・1minute walk from the bus stop in front of Tokyo City University Todoroki Campus
・45 minutes by taxi from Tokyo Station to Jiyugaoka Station

Monday - Friday 10:00-13:00; 14:00-19:00

Wednesdays, Sundays, and National Holidays